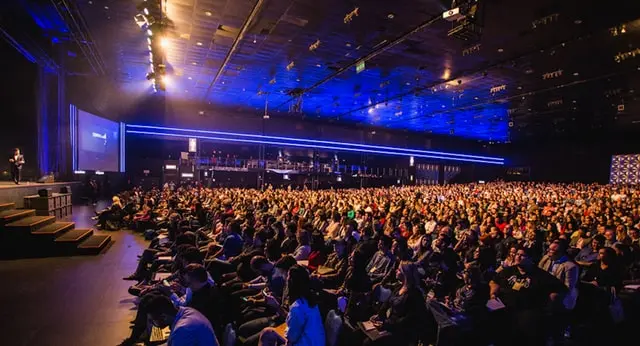 AsyncAPI Community organizes two important events in the second half of 2021:
Hackathon in October
Online conference on November 16-18
We do not have the website ready yet.
We do not have the call for proposals opened yet.
Don't worry though, all logistics are in progress.
What we do know so far
We do know these events will take place for sure!
Hackathon will be month-long, and there will be a prize for winners. Its goal is to provide MVP solutions that can help AsyncAPI Community in different ways:

Ease education and getting started with the project
Bring new AsyncAPI-related solutions to challenges the community has with event-driven architectures.
Extend existing tools, reuse them in some scenarios, add the extra implementation on top

Conference will be 3 days long. The first day we will have a contributors summit where:

Current maintainers can showcase projects that they maintain and explain how to contribute
Google Summer of Code participants will be invited to showcase their projects
We will explain in detail how to become a contributor

Day 2 and 3 of the conference setup highly depends on the number of proposals, source (vendors, tooling providers, or end-users), and topics.
What you can do already
Join detailed discussion about the event!
Start talking to your employer. We need some cash from sponsors to give it away to the community and spend some on event marketing.
Start working on a proposal for a conference talk. The call for proposals is not yet officially opened, but you can already draft the initial proposal.
Start brainstorming on your hackathon project as it's only one month left for the event:
That's all for now folks. Stay tuned!
Photo by Samuel Pereira on Unsplash